Custom Search
Supercar rental - Sunseeker Yacht Charter - Private Jet Charter - Luxury rare Swiss watches - Bodyguards & Security - Property for sale - UK Piano Sales
-
Linker
-
Private Islands for sale
Supercar rental - Yacht Charter - Private Jet Charter - Luxury rare Swiss watches - Bodyguards & Security - Property for sale - Luxury Car Hire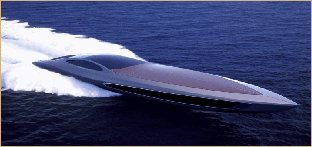 No7 Agency
PRIVATE JET CHARTER
PRIVATE YACHT CHARTER
PRIVATE SECURITY
PRIVATE BODYGUARDS
PANIC ROOMS
LUXURY CARS
PERFORMANCE RENTALS
PENTHOUSES IN LONDON
FERRARI RENTALS WORLDWIDE
EXCLUSIVE VILLA RENTALS WORLDWIDE SERVICE INCLUDING CAR SERVICE HELICOPTER TRANSFERS AND FULL STAFF SERVICE.
You deserve the best...
Gulfstream is on track to deliver its largest ever business jet, the $65 million G650, in 2012, and already the company is showing off the state-of-the-art features that will fill the 53-foot-long cabin. The interior is designed to fight fatigue and enhance productivity, with 100 percent fresh air, maximum cabin altitude of 4,850 feet, 16 extra-large 28-inch-wide windows, and low sound levels. A roomy galley and lavatory, plus plenty of storage space, add to comfort, along with electronic seats that feature heated cushions and back massage. Gulfstream also recently revealed the cabin details for its new super-mid-size jet, the G250, scheduled to start deliveries in 2011. New seats for the 26-foot-long cabin are bigger and more adjustable, with extra space in between. A fiber-optic system delivers high-definition video. Intuitive touch-screen controls make it easy to manage all media and environmental choices. The G250 sells for $24 million.